The photographs in this book reflect a unique intimacy with horses. Each portrait combines the inner strength, spirit, and gentle power of nature's most beautiful athlete.

Watch Book Signing at Rizzoli's, NYC • Available on Amazon • Availble at Barnes and Noble

Polo: Equine Warriors brings to life the inner psyche of the polo pony. They are bred and trained for courage, strength, speed and agility while maintaining incredible beauty and elegance.



HORSE/HUMAN: An Emotional Bond celebrates the magnificence of the equine physature. Each photograph is a marvel in itself, arousing awe, teique and the beauty of the horse's nnderness, and sometimes amusement; and every viewing brings us closer to understanding the emotional bond and powerful connection between horse and human.

Available on Amazon

•

Availble at Barnes and Noble

DREAMSCAPES: Finding a place to call your own, is a collection of images that capture the powerful effect the ocean has on all of us. Each image takes you on a visual journey that eases stress and calms inner emotions.

Available on Amazon

•

Availble at Barnes and Noble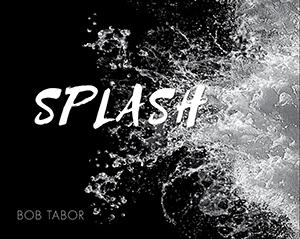 SPLASH, Bob's ingenious method captures the spirit of the wave by breaking it into its physical elements. He crops the most energetic section of the surf and, by eliminating the horizon line, deprives the picture of any sense of scale. The results are undeniable: dynamic three - dimensional explosions seem to surge off the page, and it is hard to believe these waves aren't moving. Splash will bring the ocean to you.
Available on Amazon
•
Availble at Barnes and Noble